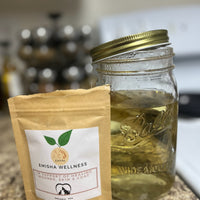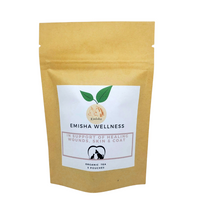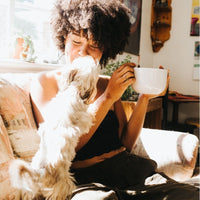 Support Healing Wounds, Skin, Fur & Coat
How do you support the largest organ? One way is to combine some of wisest & oldest plants known to humans, these Earth allies have gently and safely engaged with us & animals throughout the different seasons & complexities of life.
This tea is meant to be both for topical and ingested use. Organic herbs, safe for cats, dogs & humans. 
When the tea is mixed in food or offered directly, nutrients are added directly to your companion animal's diet and nourishes internally.
With topical use, the nutrients can help keep wounds clean and also the healing of wounds, skin and coat.   
We value safety. This the ritual of engaging these allies for nutrition and a healthy coat has been documented for thousands of years and across cultures. 
Our tisanes are blends of synergistic herbs and combos that reflect experience, research & knowledge of traditions, current literature, relationships, prayer & meditation. 
May this tisane add balance and vitality to the hair, fur, coat, skin and wounds of the dogs, cats, horses and humans who engage with it.