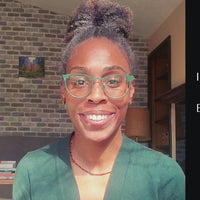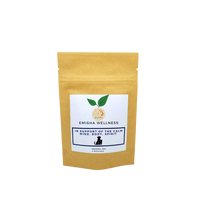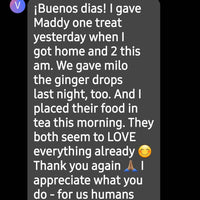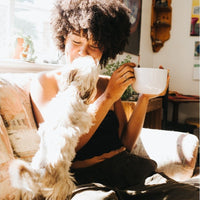 Supporting the Calm Mind, Body, Spirit
Both Catnip and Lemon Balm are members of the mint family. This safe and gentle blend is known for helping to nourish the gut and the good flora; to calm daily anxieties, restlessness and mild depression. It is often forgot that when Catnip is ingested, it can soothe a stomach & is a mild sedative. (Yes, even for cats.) They all support well-being by reassuring the Nervous System, the Body & even fighting cold & viral infections.
Ginger rhizome was a supportive friend to me as a pet parent. Not only was it a safe & natural way for my dogs, Zeus & Caesar to keep a healthy gut and it stopped GI upset, nausea, diarrhea and even vomiting; it helped my body in the same way. 
All of our teas are formulated intentionally with your family wellness in mind. They contain herbs and synergistic combos that come from research, relationship, prayer & meditation. We encourage brewing a cuppa for pets and yourself.  May this tisane add balance and vitality to the dogs, cats, horses and even humans who engage with it.