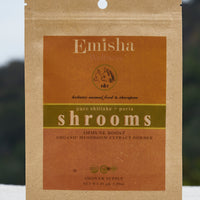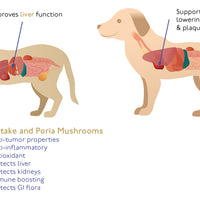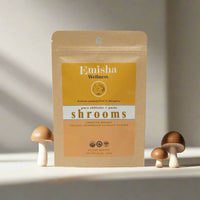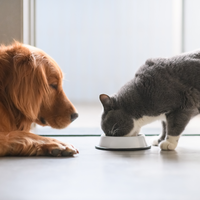 Allow us to reintroduce mushrooms—a familiar food with a long history of promoting and extending good health. Beyond their delicious umami taste, mushrooms are a nutritious source of immunity support and overall protection for every stage of life. Meant for dogs, cats, and you. Most effective when eaten daily. Our mushrooms are human-grade quality, meaning that no shortcuts were taken during production to ensure a safe, high-quality product.
Curious about mushrooms? Learn more.
Shiitake mushrooms

– Known for their distinctive umami flavor (the satisfying protein flavor that cats and dogs love), Shiitake mushrooms can help with fighting heart disease, strengthening immunity, and regulating both blood pressure and cholesterol levels. Our blend contains the fruiting bodies of mushrooms, as they are rich in beneficial minerals and beta-glucans. 

Poria mushrooms

– Poria mushrooms have a long history of support in Traditional Chinese Medicine. They can boost the immune system, and carry anti-inflammatory and antioxidant benefits for healthier aging, kidney and liver support, and regulating blood glucose levels. 

 
Directions For Use:
Mix ½ teaspoon—2 teaspoons into your pet's daily food (and your own!) at mealtime. Adjust as desired. We encourage you to watch for changes in your companion's well-being and rely on your pet parent intuition when introducing mushrooms into their care routine. 

Ingredients:
100% pure powdered Shiitake & Poria mushrooms. Organic, filler-free, and non-GMO.

Quantity:
45mg, 45-day supply.